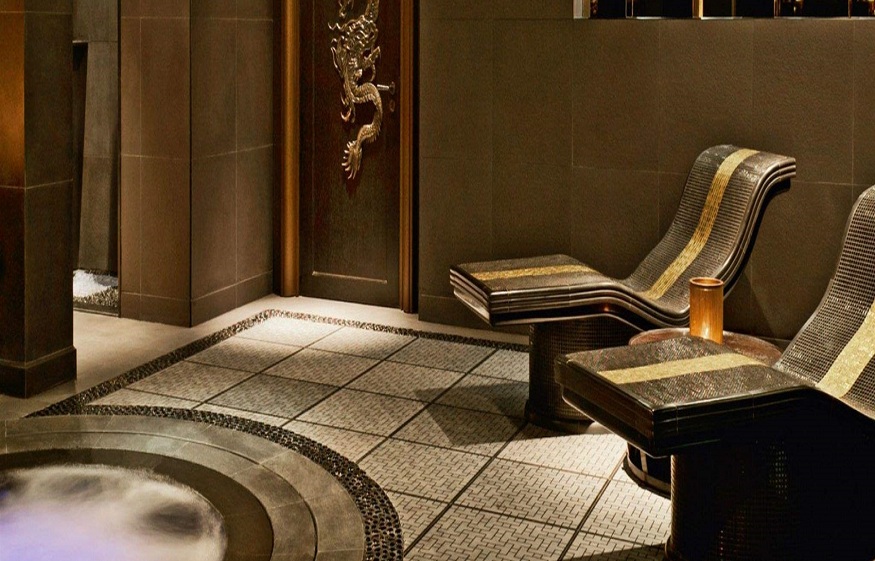 Visit one of the many salons or spas catering to men or women to enhance your natural attractiveness. In a chic and modern setting, Golden Mile Galleria is home to some of the top spas in Dubai, where you can get a massage, cure your skin, or style your hair.
Here, we'll highlight a few of your plan's most noteworthy spots.
Top SPAs in Dubai 
About The Loft Fifth Avenue
In 2008, a salon called The Loft Fifth Avenue revolutionized one-on-one care for hair, nails, and skin. Because it transports some of New York City's glitz to Dubai, the loft is a great spot to unwind and take it easy. The trendy lofts inspired interior design in New York City. The professional crew, which includes multiple award-winning hairstylists and talented painters, is committed to ensuring that each customer has a wonderful time. For high-quality hair and beauty services, The Loft Fifth Avenue represents one of the top spas in Dubai for men and women, with 13 locations across the country.
The stylists at The Loft Fifth Avenue stay up with the newest trends in the beauty and wellness industries by using only the highest quality products from brands like Kerastase, Redken, and Essie.
Blowout Bar
As a "blow dry hair salon" focusing on speed and innovation, The BlowOut Bar is a novel concept.
All of us agree that a professional blowout improves our hair's appearance. It also holds up better in the UAE heat if it's done in a salon. But who among us has the time or resources to go to a regular salon once or twice a week? (Which is about how often we'd hope for a professional blowout to occur). When things like an important interview, meeting, or outing come up out of the blue, you may find yourself with nowhere to go. Before scheduling a trip to the salon, you opt to give it a go yourself and wind up with a ponytail and a paddle brush dry.
The BlowOut Bar is a fantastic option because of its user-friendliness, cleanliness, and ease with which customers may enter and leave the establishment. Braids, updos, and other intricate hairstyles are available, in addition to the more conventional options. You can also get an "express" blowdry at the BlowOut Bar. The salon provides speedy services like manicures, pedicures, and more involved procedures like Brazilian Blowouts and hair extensions. Don't hesitate to choose Blowout Bar, as it's undoubtedly one of the top Spas in Dubai.
Dial A Nail
The ordinary contemporary woman hardly has any opportunities to unwind and pamper herself. Therefore, in 2008, Dial a Nail opened its first high-end nail shop and has been providing at-home manicures and pedicures. You may get a great haircut, manicure, or facial, among other services, at this salon.
Dial a Nail is one of Dubai's most well-known names in the beauty industry, thanks to its 13 years and eight handy locations. Whether a client wants her beauty needs to be met in the comfort of her home or the seductive setting of one of their posh salons, they strive to meet her needs.
Our sincere desire is that your beauty routine will quickly get to the top of your list of favorite things to do each day. You deserve to be pampered, and that's why we're here at Dial a Nail, Where Your Beauty Is Never on Hold.
Please allow us to take this opportunity to thank you for reading about our picks for the top spas in Dubai. Many options are available, and we aim to give you the most satisfactory service possible