Men's shoe trends 2023: what's in and what's out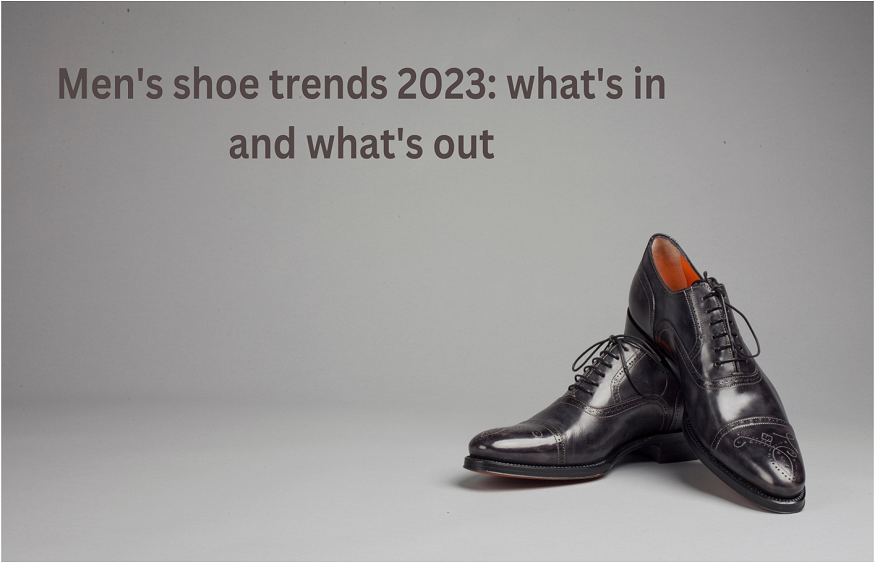 As we enter 2023, the world of men's shoes has undergone a significant transformation in terms of trends and styles. The fashion industry is always evolving, and the trends are always changing, but there are a few new trends that are emerging in men's shoes that are worth paying attention to. In this essay, we will discuss what's new in men's shoe trends in 2023.
High-top sneakers rule 
One of the biggest trends in men's shoes in 2023 is the return of chunky sneakers. This trend started to gain popularity in the late 2010s, but it's now back in full force. These shoes are comfortable, casual, and perfect for everyday wear. They come in a variety of colours and designs, making them versatile enough to pair with any outfit.
Men's high-top sneakers are a great choice as they are truly comfortable and great for an active life. If you go trekking and riding, these shoes are definitely meant for you.  
You may find the Adidas collection interesting. The sneaker collection from Skechers is also great. Synthetic low-top boots are really a cool trend at the moment, and we really liked one from Skechers.
High-top sneakers have replaced black leather sneakers, which were ruling a few years back. 
 Multiple coloured Sneakers
Breaking the colour barrier is another interesting fashion statement right now. Gone are the times when black and blue ruled men's shoe colour. From red to yellow to pastels – every colour is trending right now  in the sneakers' designs 
Try vibrant-coloured sneakers from  Puma. 
Loafers 
The classic loafer is making a comeback in 2023. In 2023, we can expect to see modern takes on these classic loafers, such as loafers with textured leather or metallic accents. Loafers are a timeless style that will never go out of fashion, and they are a must-have in any man's shoe collection.
Loafers are great footwear for men because they work for every occasion. They look best when you pair them with your ethnic kurta and trouser. You just slip the loafers on, and you are party ready. 
You check out the loafer collection from Lee Cooper and Jack & Jones. They both offer comfortable loafers in many colours and designs. 
Boots 
Boots are still a staple in men's fashion, and in 2023 more unique designs and styles will dominate the fashion industry. They are not just symbols of unquestioned professionalism and etiquette but also cool footwear to be paired with casuals. Black formal shoes have always been my top favourite. Tan shoes are also enjoying the hype at this moment. We loved the one from Lee cooper.
There has been a big change in the design section too. Versatility and comfort have been the main factors when it comes to boots of 2023.
Louis Philippe is a renowned brand, especially for their formal wear collection. They are not behind in their shoe collection as well. USPA also has an elegant collection of leather boots for men.
Finally, sneakers with retro-inspired designs are becoming more popular in 2023. Sneakers from the 70s, 80s, and 90s are making a comeback. They have replaced the high ankle sports shoes for men and brought back nostalgia. 
Conclusion
Men's shoe trends in 2023 are characterised by a mix of the revival of classic styles and innovative designs. The return of chunky sneakers, the rise of sustainable shoe options, and the use of contrasting materials in boots are just a few of the trends we can expect. As always, comfort and functionality remain a top priority, but style is also becoming increasingly important. With these new trends in mind, men can update their shoe collections and stay ahead of the fashion curve.