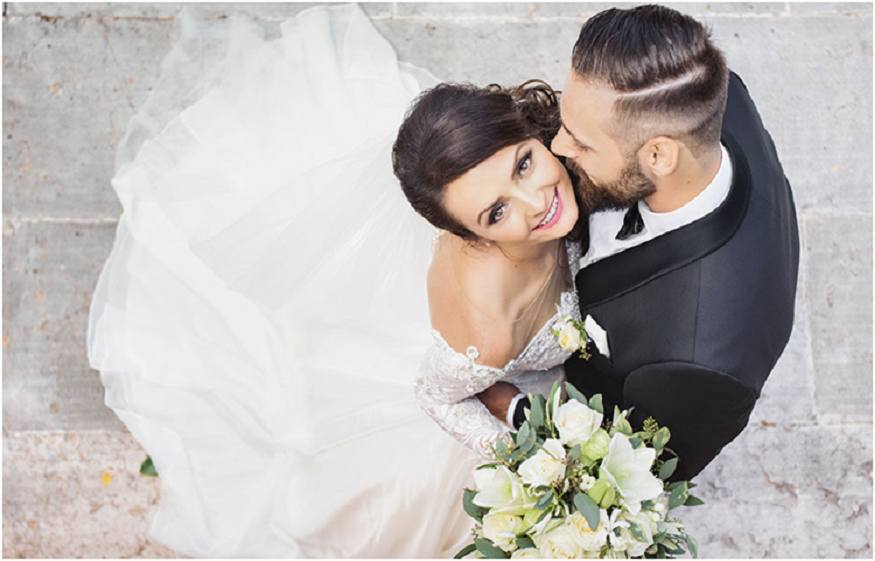 Each culture has their own traditions and customs when it comes to weddings. These make the celebrations truly memorable. In Germany, weddings represent not only the union of two people but also a fusion of rich folklore and vibrant celebrations. This blog will take you into the fascinating world of German weddings, where traditional customs and modern trends are harmoniously combined.
German Weddings: German weddings often combine religious and civil ceremonies. In the past, couples would exchange vows at a church and then have a civil ceremony performed by an registrar. The church ceremony is a reflection of the couple's religion, while the civil service ensures their legal union. The dual ceremony concept reflects the importance in German society of both religious and legal obligations.
In Germany, the bride's attire is typically a white gown that symbolizes purity and innocence. There are regional variations to bridal attire. In Bavaria brides might wear a traditional dress called a Dirndl, which has an apron. However, in other parts, long white gowns are preferred. The veil of a bride is passed on from generation to generation, often carrying the blessings and good wishes of past brides.
Traditional customs and rituals: The breaking of dishes represents the ability of a couple to work together and overcome obstacles. The more noise you make, the better the future of the couple.
The Wedding Tree: A German tradition is to plant a wedding in the garden of the newlyweds. The sapling tree represents fertility, growth and prosperity for newlyweds. The tree's growth is a symbol of the couple's happiness and love.
The couple will be presented a log with a saw that has two handles during the reception. The couple must work together in order to cut the log into two halves, symbolizing how they can overcome obstacles with teamwork. If they fail to complete the task it is bad luck, so good communication and coordination are required.
Festive Celebrations – German wedding receptions have a vibrant, joyful atmosphere that is filled with music and dancing. Live bands and DJs mix traditional German music with contemporary hits to encourage guests to dance. The celebrations often continue late into the evening, as guests enjoy delicious food and toast the couple's success.
German Weddings include a variety of delicious dishes and desserts. Sauerkraut, pretzels and roast pork are all part of the classic German cuisine. A wedding cake, usually a multi-tiered confection with sugar flowers and intricate designs, is a must for dessert. Guests can also enjoy traditional desserts like Black Forest Cake, apple strudel and marzipan.
German weddings seamlessly blend traditional elements with modern ones, creating celebrations that are a reflection of the culture and heritage of Germany. German weddings are a window into a world of love, tradition and joyous moments. From the brides' attire and customs, to the celebrations and delicious cuisine, they offer a glimpse at a world that combines all three. If you are planning a wedding, or just fascinated by other cultures, experiencing the charm of German weddings is an unforgettable experience.
This post was written by a professional at Michele Renee The Studio. Michele Renee The Studio Specializes in wedding hair and makeup in Tampa. Based in Tampa, FL, we serve a global client base for weddings, boudoir, corporate, film, television, social events, photo shoots, and more! Contact us now to schedule your appointment for your wedding hair and makeup!